Charlie Stavros Beach Run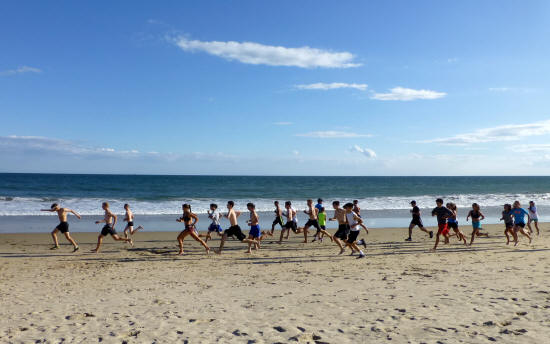 Thursday, September 19, 2019
Westerly Town Beach Pavilion, 365 Atlantic Avenue, Westerly, RI 02891
Start times:
5:30pm 5:00pm: Registration opens
6:00pm 5:30pm: Beach run starts
NOTE above change in time. Beach run will start 30 minutes earlier in 2019. FREE end of summer 3 mile run on the beach, put on by the Westerly Track Club and the Stavros family. (1 ½ miles out to turn-around, and back) at low-tide. The race honors Charlie Stavros, a runner who was fatally stricken during a 1 mile road race in Westerly in May 1993. Always a fun end of the summer event!
Light refreshments on the pavilion, compliments of Westerly Track & Athletic Club, the Stavros family, and Mario's Pizza. For more info, contact info@westerlytrackclub.org or (401) 447-1879 .